Welcome to Otters Swim School!
We are a friendly energetic swim school based in Wiltshire.  Swimming at the Stonar School near Melksham and Azimghur Barracks, Colerne.  We've been providing a friendly safe environment for children aged 3 to 11 years to learn to swim and become the complete swimmer since 2001.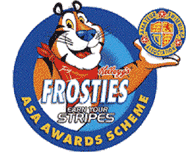 The experienced teaching team is made up of Alison King, Karen White, Michelle Harris and Jo Brigley. All experienced Level 2 swim teachers.
We strive to provide the safest environment for your children to become confident in the water and learn to enjoy swimming, learning all the skills required including life saving and personal survial.  Our family approach allows parents to watch poolside, encouraging their children every step of the way!
Why not come along and see for yourself, meet the team and other parents to and discover just what we can do for your child.
Members of ASA and ISTC, Institute of Swimming
As members of these organisations you can rest assured that our methods and practices adhere to the nationally recognised standards ensuring the safety of all those involved at Otters Swim School and, of course, the competence of those involved with teaching your children.
Facebook

You can find us on facebook as well, where we post up-to-the-minute details on lessons etc. Please 'LIKE' our facebook page by clicking on the link to the right.  This will ensure you receive updates on any last minute unforseen changes or alterations to our programs. Thanks!